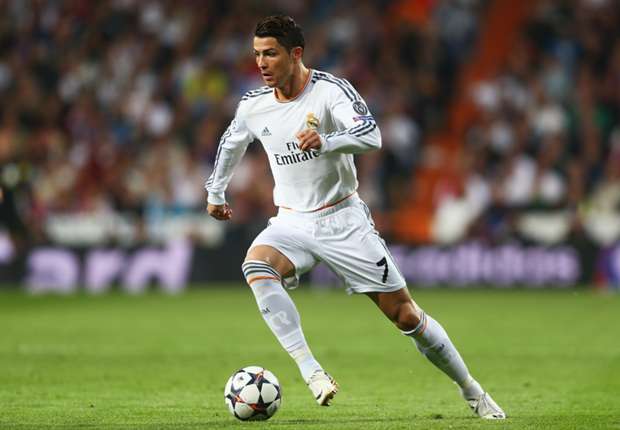 There is something called the 'Commentator's Curse." This is where a fan or pundit begins talking about how good a player is, and then oddly enough, the player flops at that particular moment. Trust me, I'm going somewhere with this. It's 2005, Manchester United are playing away from home in blue and red kits. In this case, my brother was going to play the role of the commentator doing the a-fore-mentioned cursing. He began telling to me about a player on United who had a certain spark to his game; he was talking about a certain Mr. Cristiano Ronaldo. At the time though, he was a youngster looking to prove his worth in a well-oiled machine under the reign of Sir Alex Ferguson. Ryan Giggs played a ball across the six for Ronaldo to bury. On what seemed to be a certain goal served on a silver platter, the number 7 somehow managed to dink the ball over the crossbar. I laughed at my brother's reaction. "This was your so-called special player?", I thought to myself. Boy how erroneous my thoughts were back then.
At that time, when one mentioned the position of a winger, I thought of a player who would mainly provide rather than be the primary goal scoring threat for the squad. This was the football norm; a winger would typically stay on their assigned side and send crosses in. However, as Ronaldo matured, so did his game.  He was getting better and better every season.
Sir Alex Ferguson was also aware of how special Ronaldo was, as he defended him in the British media and from former United players for show-boating, ball-hogging, and even backed him up in a scuffle with his in-and-out poacher Ruud Van Nistelrooy.
Once Van Nistelrooy left for Real Madrid,  an attacking vacuum was left open for players in the Manchester-based team to fill. This is where history on this new wing role began; Ronaldo stepped up to the plate and began scoring week in and week out, having impressive big game performances. He was a threat in the air, taking set pieces, and also driving through the middle with another weapon in his left foot. His outstanding flair was something that made Manchester United worth watching and appealing to the neutrals. Although Ronaldo was tactically placed on the wing to assist Carlos Tevez, Wayne Rooney, and co., he offered so much more than just that. His 'free-role' made him tougher to mark and predict.
2008 UEFA Champions League is where Manchester United fans saw the best of their Portuguese winger. He had an important header in the final against Chelsea F.C. Although he missed his penalty kick in the shootout, the team won and he received the UEFA Man of the Match Award. To cap off an unforgettable season, he was also the recipient of the Ballon D'or. Real Madrid had always been knocking on the door on whether Ronaldo would transfer, and it seemed that the time was very much near.  He would stay one more season, hitting a season high with his personal statistics from the wing, ending the season with a loss to F.C. Barcelona in the 2009 UEFA Champions League Final.  Fiorentino Perez  once again came a-knocking with his checkbook and another 'Galacticos' project in mind; the rest is history that we are watching in La Liga. He would take his attacking talent from the touchline to the next level and compete regularly with the best in the biz in La Liga, i.e. a Mr. Messi, Diego Costa, Falcao, etc.  Think about that for a moment; a player deployed on the wing is now regularly competing against strikers for Top Goal Scorer in Spain (The Pichichi Award).
Scoring more than 30 goals per season from a wide area is no easy feat.  His appearance to goal ratio is extraordinary; and I must re-iterate, he is a winger.  Men's Fitness had an interesting article on Ronaldo's current fitness statistics.  The Portuguese international runs more than 6 miles per game.  His body fat percentage is in the single digits.  On average, he sprints 33 times at a top speed of about 21 miles per hour.  A vertical leap of 31 inches, he also can explosively kick the ball at 80 mph.  On top of all of this, he can process the game much faster than others, has great balance to change direction quickly, and can also decide most games in the last 20 minutes, where players who lack stamina are put to his blade.  Essentially, players looking to take on this redefined wing role must now be in top physical condition.
In the past, one could think of Ryan Giggs, David Beckham, Luis Figo, etc. as dangerous wingers. But Ronaldo has redefined the position in its entirety.  Now, when one mentions the position of a winger, one thinks of a speedy figure, which has technical abilities to weave in and out of defenses. Also, wingers now-a-days are expected to have silky moves in their armory to draw attention from defenders, then perhaps lay off the ball or cross for strikers to finish.  Their fitness levels must be at the highest level, using speed, strength, stamina, and power.  Elite teams also have 'Ronaldo-esque' players to impact the game coming from the bench.
Now, say you go to your local soccer field and find someone sporting a jersey with the number 7.  His or her playing style is usually accompanied by a set of step-over moves, taking set-pieces like Ronaldo, or even a similar hairstyle to the Real Madrid icon. Imitation is flattery at its simplest form; and the new breed of attacking wingers coming through will have most of Ronaldo's traits (Gareth Bale, Marco Reus, Eden Hazard…) as the Beautiful Game becomes more and more competitive.
Comments
comments